After many long weeks of nagging my mother to schedule me a hair appointment, today I finally got my wish! I decided that I was going to get a Middy-cut, which is a popular hairstyle from the 40s. You can pretty much do anything with it, it's perfect for updos, pincurls, and just leaving it alone. Heres the diagram I took in to help the stylist get the cut I wanted:
I decided to do the exact cut, but leave my bangs a little longer in the front so I could still do Victory rolls and tuck it back into a bun. Here is my hair before...
And here it is afterwards!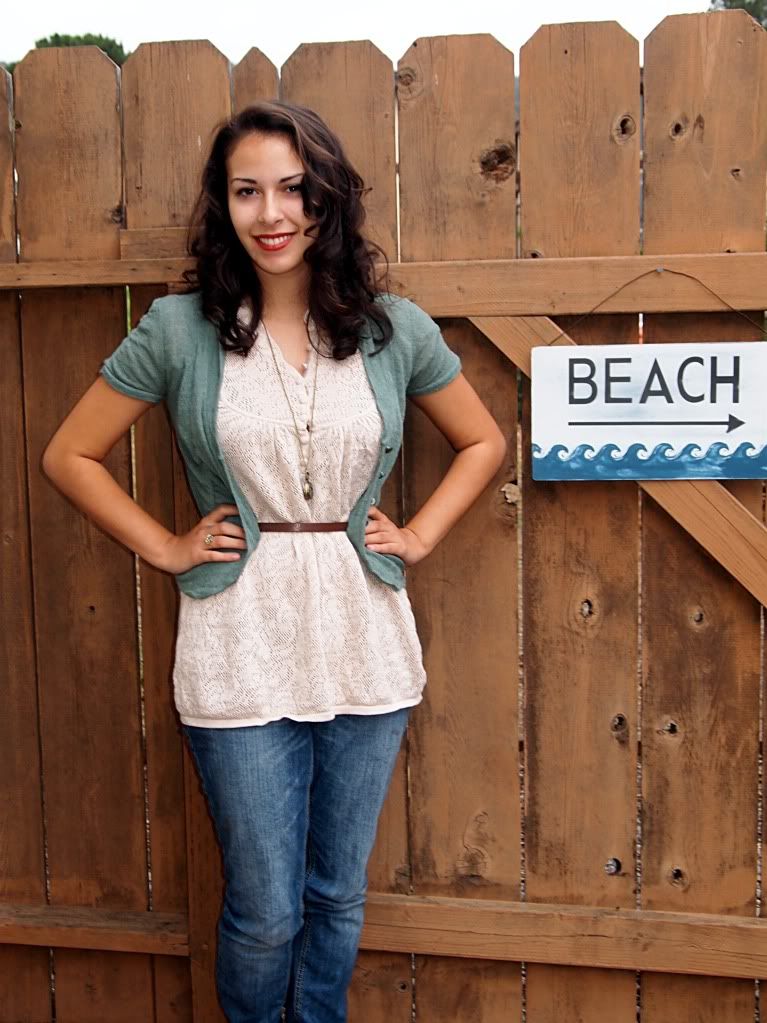 Shirt-thrifted, Belt-thrifted, Cardigan-thrifted, Jeans-Mossimo, Necklace-H&G
I'm very happy with the way it turned out. My stylist blow dryed it out for me, so this isn't my natural hair texture. I'm excited to wear it with my regular curl, and also with updos and pin-curls and the lot. It's so flattering! If you ever want a change, go for a middy-cut in any length. They're so versatile, I'm so excited to start playing around with it!

While we were out today I went thrifting and brought home almost all of my ensemble. I bought this necklace at H&G, which has some great stuff, and it pretty much looks great with anything I want to wear! I've wanted one of these for a long time, I'm excited to finally have one.
I'll post something later with all the stuff I thrifted today!