For some reason, shoes never attracted me as much as other girls my age. And I mean that as in, other girls were attracted to shoes more than I was, not I was attracted to girls my age more than shoes. AP English has taught me really good syntax. (That was a joke)
Anyway, now that I'm a teenager, I've found that my lack of interest in shoes has led me to be slightly shoe-stupid, as in, I don't know what kind of shoes are cute.
All of that changed when I started going to thrift stores. Oh lordy, are the vintage shoes cute. Sadly, very very few of them fit my size 7 feet, as people tended to be much tinier back then for some reason. So retro inspired shoes have become my friend.
I love this shoe. It's from Modcloth, and I'm saving up my money to buy it at once! Seriously, I know some of the hardcore vintage enthusiasts might call it cheating to buy modern shoes that are inspired by vintage designs, but it is incredibly hard to find vintage shoes if you are more than a size, say, 4. Modcloth definitely has the best shoes I've seen. I have my own shoes, of course. Here are a few of my favorites: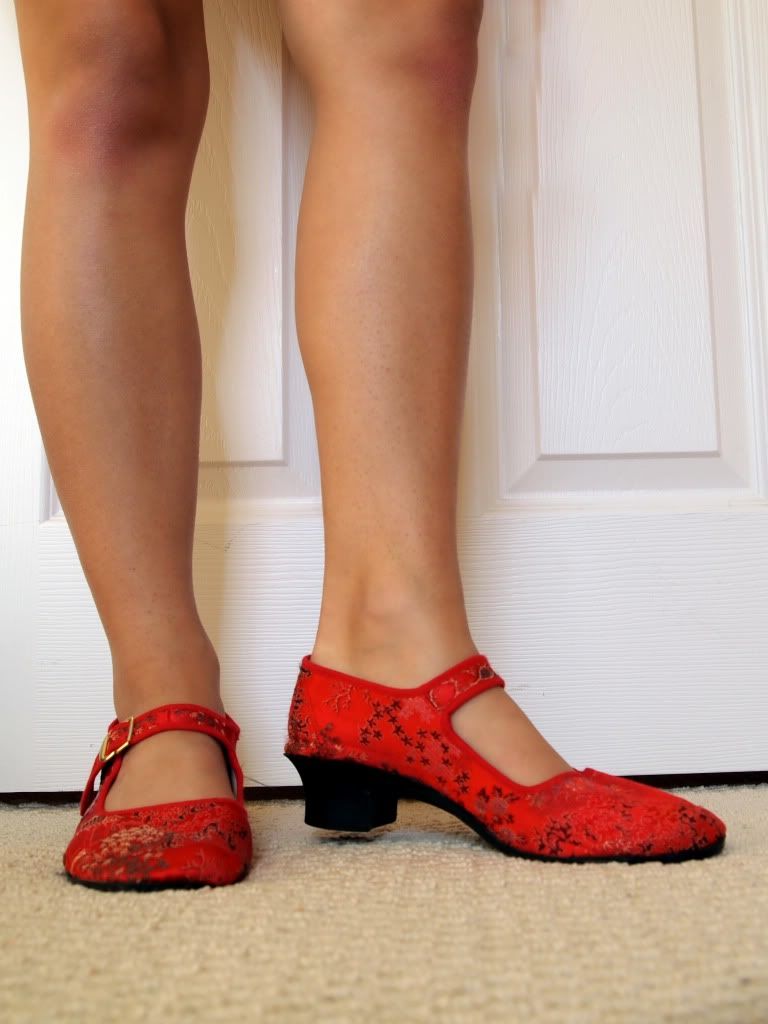 These belonged to my second cousin, who thrifted them from an unknown source. I believe they are from China, because they don't have "made in China" printed on them. Only Chinese characters!
These are cheating, because they're not Vintage, and they're from TJ Max. But they're awesome, and go with just about everything. And they're super comfy!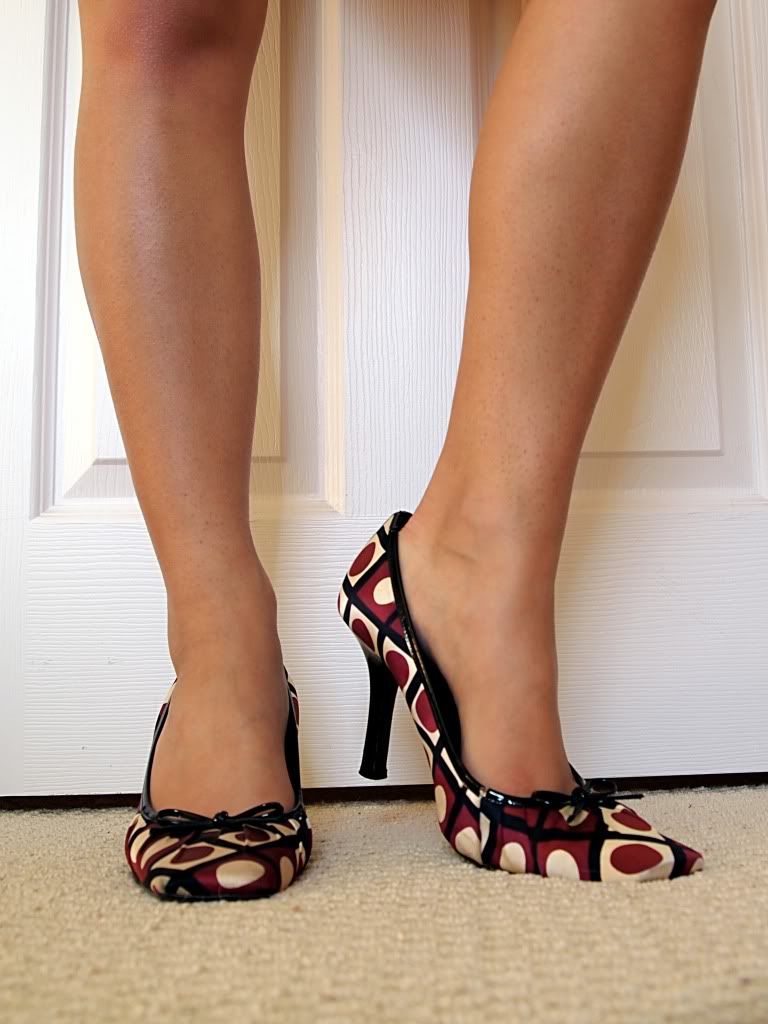 I bought these for $5 at a thrift store in New York. They are incredible, aren't they? I have yet to wear them for the sole purpose that they are so loud I can't find anything plain enough to wear them with. Hopefully I can find a little black dress soon..
These are my favorite pair of pumps ever. I wear them almost every day, they are so comfortable! I'm sad to say I bought these at Target. They look so classic!
These beauties were thrifted from Buffalo Exchange in Fullerton. They're my special occasion/party shoes.



Hm. Apparently I'm lacking in the flats department. I should probably get on that since wearing heels to highschool everyday gets you mistaken for a teacher.
I know. I want you too.